Mount Vernon
Fri
Dec 19


Noon Dismissal
Begin Holiday Break until Jan 2, 2015
Mon
Jan 5


School Resumes
Regular Schedule
Tues
Jan 13


OPEN HOUSE - Mt. Vernon Campus
7:00 - 8:00 pm
Mon
Jan 19


School Closed
Martin Luther King, Jr. Holiday
Sat
Jan 24


Silent Journey - Mt. Vernon Campus
Reserve your spot early!
8:45am - 12:15pm

Old Town
Thurs
Dec 18


Holiday Program and Party
Dismissal following event - Holiday Break until Jan. 2
Mon
Jan 5


School Resumes
Regular Schedule
Tues
Jan 13


Open House - Mt. Vernon Campus
7:00 - 8:00 pm
Mon
Jan 19


School Closed
Martin Luther King, Jr. Holiday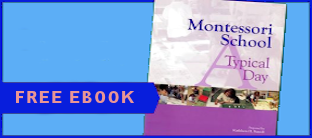 RESEARCH ON MONTESSORI EDUCATION
The Association Montessori Internationale (AMI)
, located in Amsterdam, The Netherlands, AMI, was founded in 1929 by Dr. Maria Montessori to maintain the integrity of her life's work..
PARENT RESOURCES FOR MONTESSORI EDUCATION
AMI/USA
, branch office of AMI, brings the principles of Dr. Maria Montessori to the education of children.
HOW TO CHOOSE A MONTESSORI PROGRAM FOR YOUR CHILD
Interested in Montessori education? Start here!
on MariaMontessori.com